People
Distant Cellars was started by Steven and his four son's in 2009, but since the first harvest that family has grown to include 4 wives, 5 children, and many more friends and family that have made this possible. We can't list all of them here, but please know from the bottom of our hearts that without your support and love we would not be able to chase the perfect harvest.
---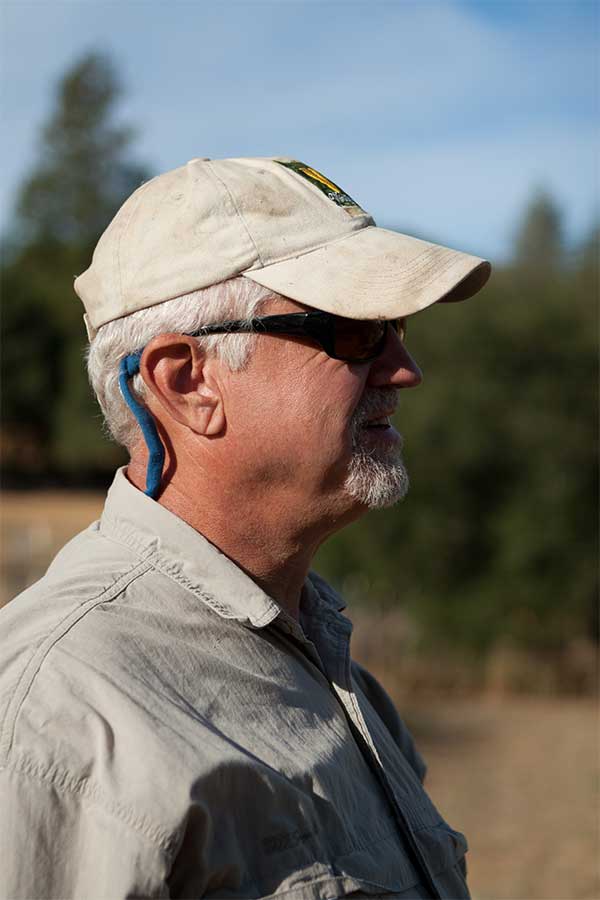 Steven Gaiser
Father/Chairman
People often asked me how I transitioned from Corporate Real Estate to be a winery owner. The simple answer is family. I have 4 talented sons that joined me in Amador when a friend invited us to help on one of the big Amador Vintner's events. We were looking for a real estate investment and came across this small 10 acre vineyard and 3 months later were the proud owners of what is now Distant Cellars.
The Amador wine community is awesome, they offered us help to grow and learn everything from vineyard management to harvest to wine making. Blake, son number 3, picked up the wine making responsibilities through internships, education and experience together with the other sons who lend their strengths and expertise to create and support the winery we are today.
When we originally purchased the vineyard, we all lived in Colorado and I elected to handle the on-site responsibilities since 2012. We have grown the business by improving the property, strengthening the vines, and giving back to the community through a partnership with the National Fallen Fire Fighters Foundation to support the families of those who lost their lives in the line of duty.
We are a family farm, small business that strives to improve our wines every year. We are proud of what we are creating with Distant Cellars and are passionate about family and wine.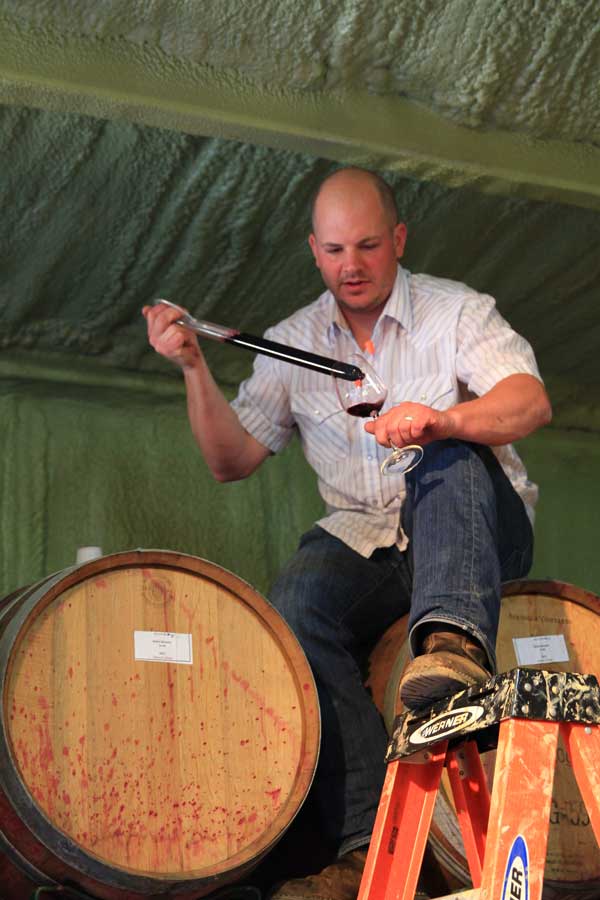 Drew Gaiser
Son #2/President
My first introduction to wine was on a trip with my father to a friend's winery in Amador County to help pour at the Big Crush event. I was amazed at what wine could taste like and how fascinating the process was to get this amazing experience out of grapes. Then when I went into the vineyards and tasted my first wine grape straight off the vine, I knew I was hooked. In the coming years I would trade my beer for wine and grew to learn more and more with each glass poured or article read. However, I was not sure how to tie this new passion into my day job as a professional firefighter. Then in 2010 when the opportunity to meet with and propose the Tribute Label to the National Fallen Firefighters Foundation, I saw how these two passions could merge. It has been truly amazing to see these two different worlds come together and for me to see how truly similar they are.
When not working at the fire house or on the winery, I can be found chasing my two young children or spending time with my beautiful and talented wife Lindsay. Lindsay also works in a family business and she has been my advisor, supporter, and mentor as we grow this winery into its full potential. One of our favorite activities is an outdoor meal with a great glass of wine watching the kids bomb around the yard. I also recently picked up golf but am not very good yet. However, I do have the goal to beat Blake in the near future.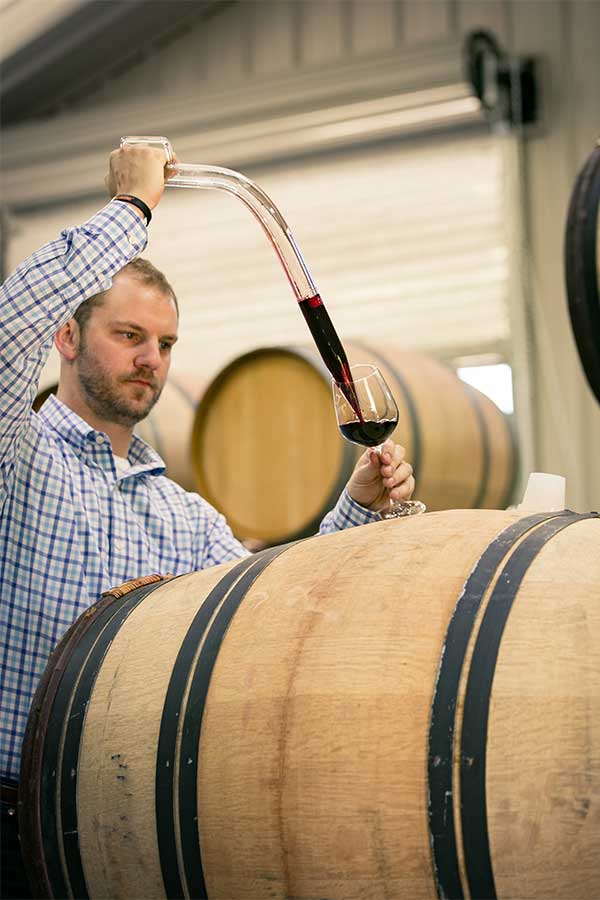 Blake Gaiser
Son #3/Winemaker
I fell in love with wine while living abroad in France and furthered my pallet with classes at UC Davis, working at a local Amador winery, and extensive wine tasting from wineries around the world. I bring a vision of old world wine techniques with the bold flavors of California grapes for truly unique and complex wines. I account my success to the support of my beautiful wife Hillary who always challenging me to be the best example of myself while stepping outside of my comfort zone and loving me unconditionally the whole time. The energy and optimism of my daughter Ellie and son Camden keep me energized and, on my toes, while reminding me of the blessings life has to offer. On my free time you can find me with a morning beer watching Manchester United kick butt and take names, or my nose stuck in a wine glass trying to deduce the story that the winemaker is trying to tell. If I'm nowhere else to be found, you better believe I'm on the golf course searching out the hard to get par or the elusive birdies that visit all too infrequently.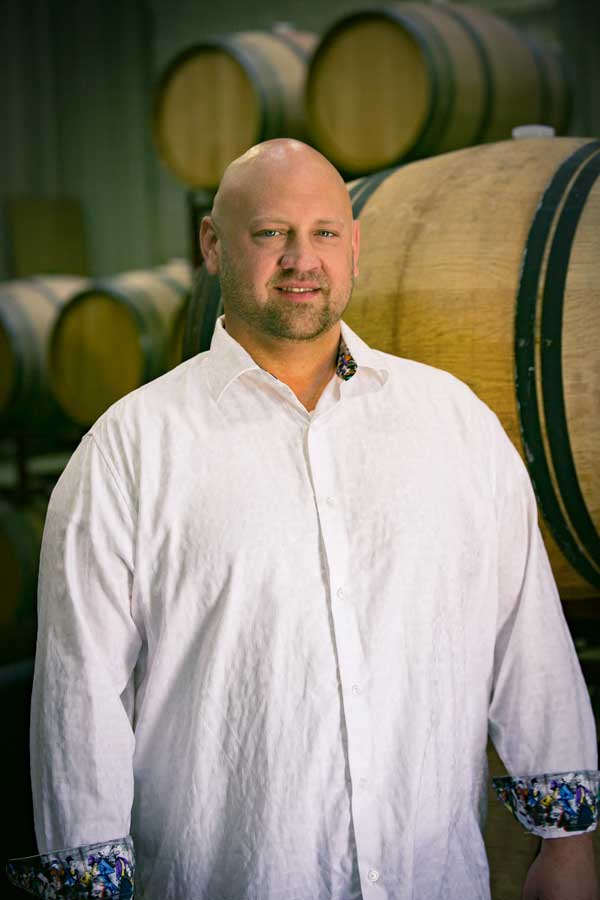 Todd Gaiser
Son #1/Club Manager & IT
I began my wine journey during a ten-year sojourn in Seattle. Captivated by the amazing wine being produced in Washington state, I began collecting wine and learning everything I could, from vine to bottle (and glass!). When Distant Cellars was founded in 2007 I was excited to bring my expertise to a new and exciting wine producing region. With an affinity for red blends, I have enjoyed putting together complex, yet approachable, blends using the outstanding varietals that flourish in Amador County.
As a cybersecurity consultant by day, I enjoy getting away from the always evolving chaos of technology and computer security and trade my keyboard for a tractor and wine thief to contribute to the family passion. I am often accompanied on my winery adventures by my amazing, loving wife, Ellen, and am excited to introduce our newborn son, Bennett, to the wine business in the coming years.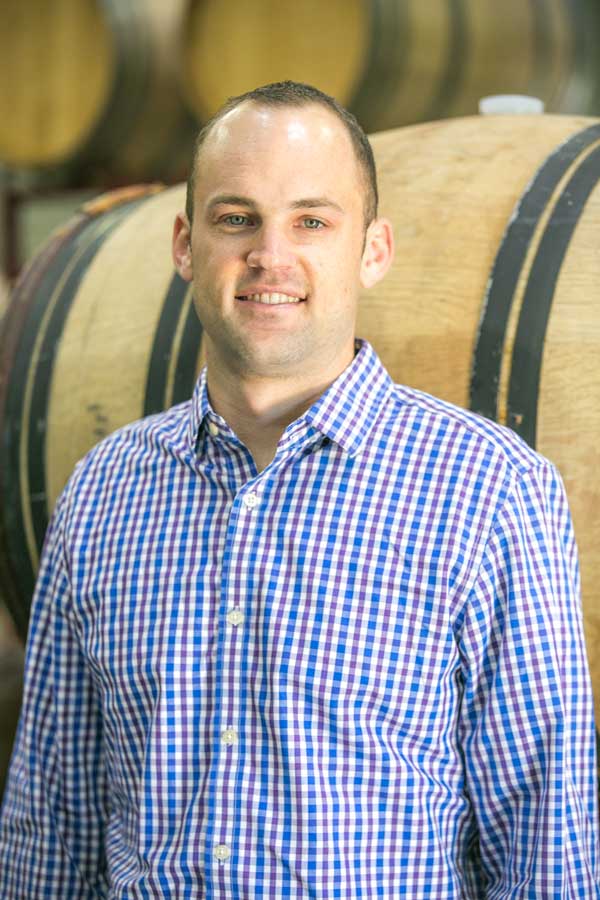 Reid Gaiser
Son #4 / Loved
I graduated from the United States Air Force Academy in Colorado Springs in 2009. Then attended pilot training in Oklahoma following graduation. Once I became an official Air Force pilot I was given the opportunity to remain at the pilot training base where I was an instructor pilot teaching young Air Force officers how to fly. While in Oklahoma, I met my beautiful wife, Sagen, and earned my master's degree in Entrepreneurship from Oklahoma State University. I was excited to join the Distant Cellars as an opportunity to stay close to my family as I travel the world serving in the military. As the youngest of four brothers, I always grew up looking up to my older brothers. Distant Cellars has provided me another avenue to stay close to my brothers and father, all the while, utilizing my master's degree to enable the family business to grow.